blu Agile Project Management
blu project managers create transparency, optimise existing processes, secure resources, undertake risk management, progress and budget management, and therefore guarantee and play a central role in the successful implementation of projects. Project and program management are among our key competencies, using agile or hybrid methodologies. In addition, our project managers will manage the agile reorganisation of your IT functions and support you in the agile transformation process.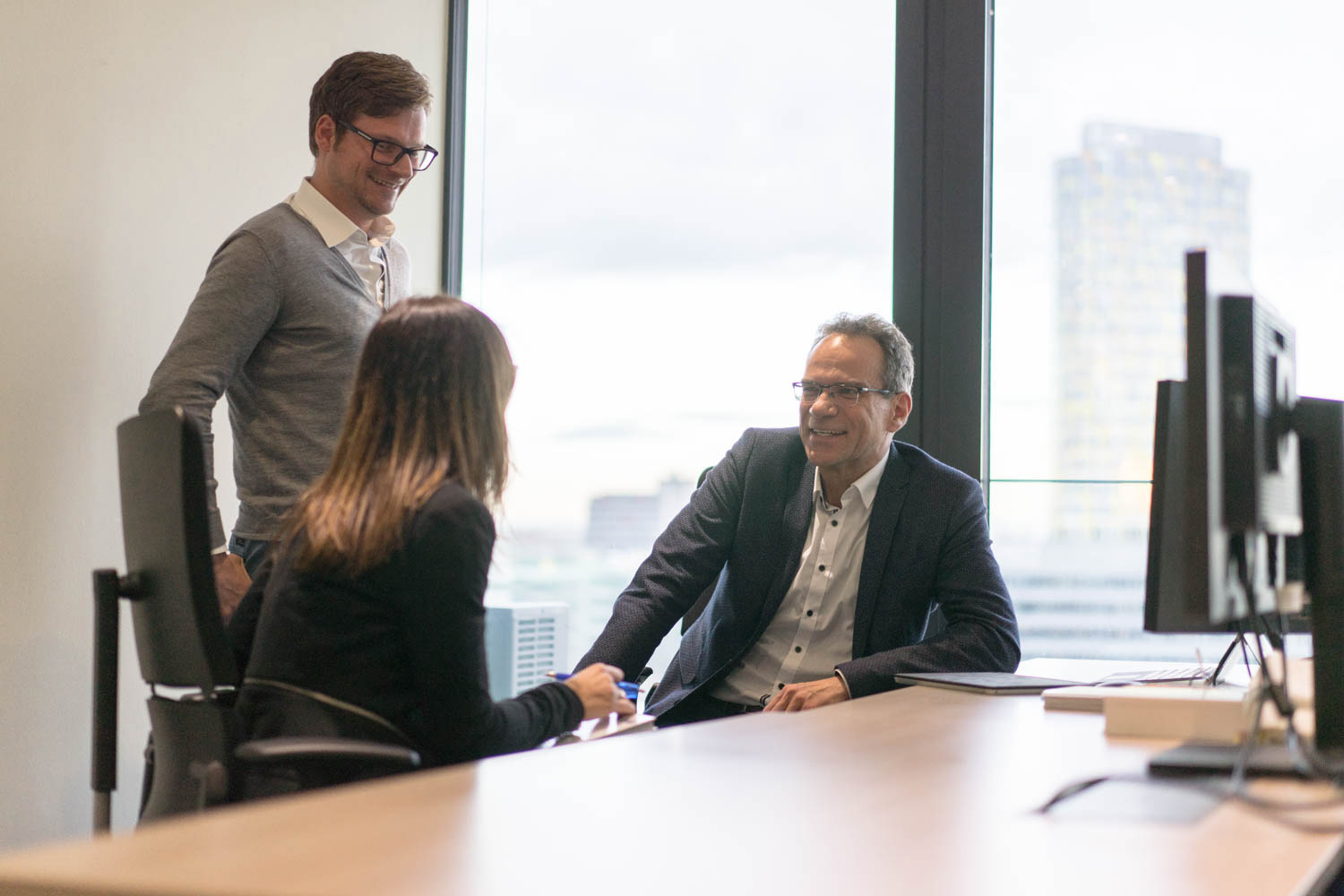 In our own training centre, the blu Academy, our employees are given regular training and development in all the necessary skills by both internal and external experts. Our project managers are, for example, certified under the international project management standard IPMA and receive training to the level of Professional SCRUM Master, Professional SCRUM PO and Prince2 Agile, as well as hybrid project management methods. We conduct regular reviews of live projects and greatly value the experience gained from these, ensuring that we incorporate it into our ongoing staff development activities.
blu Academy
This is why we are always able to offer you a suitable service package tailored to your specific requirements. You are always assigned exactly the right person for your project – be that a program manager, project manager, project coach or subproject manager.
PM as a Service bietet Ihnen Leistungen aus folgenden Bereichen:
Beratung, Coaching und Durchführung im agilen Projektmanagementumfeld
Umsetzung agiler Vorgehensmodelle in Ihren Projekten
Professional SCRUM Master und SCRUM Product Services
Kostenüberwachung und Budgeteinhaltung
Termineinhaltung
Sachzielerreichung
Konfliktmanagement
Die fachliche und sachliche Verantwortlichkeit für das Projektteam
Die Steuerung der Projektaktivitäten
Die Einhaltung der Richtlinien, Verfahrens- und Arbeitsanweisungen
Die Kommunikation innerhalb des Teams und mit dem Auftraggeber
Die Vorbereitung und Durchführung von Projektbesprechungen und die Erstellung sowie Aktualisierung des Projektplans
High efficiency and effectiveness thanks to certified employees
Improved communication and structures
Decision-making capability ensured by standardised procedure model
Monitoring and controlling by highly qualified project managers
Extensive expert knowledge from the internal employee pool