blu Academy
blu Professionals is one of the leading companies in the field of project management. Since the founding of the company, we have been successful in offering project management expertise across many sectors and we have also become a recognised partner in that time. We pass our knowledge on to a wider audience at our blu Academy. Our training courses, seminars and certificates focus on real project requirements from a variety of areas.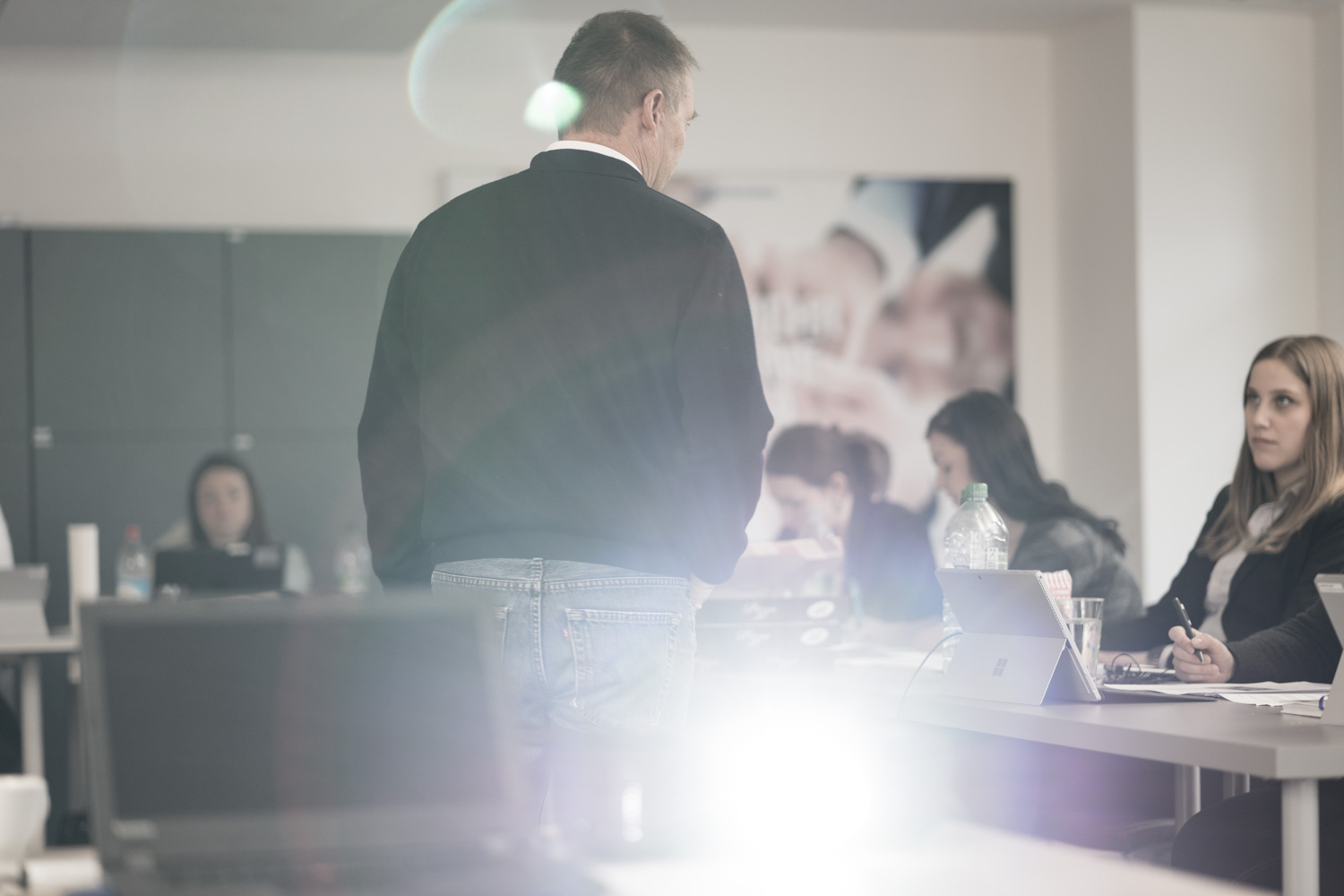 ...fit for projects
We constantly strive to improve, adapt to technological progress and be prepared for the developments of tomorrow. With this in mind, we pay particular attention to ensuring that our employees have the opportunity to anticipate these developments.
For those who are interested, we would like to suggest applying to blu Academy. Seize the opportunity today and become …fit for projects!
We collaborate with a range of academy partners in order to ensure a wide and high-quality selection of training and knowledge acquisition. In our portfolio there's a list of the offers that we use in all areas of our daily work and whose added value we have come to appreciate:
In this area, our colleagues deal with agile and hybrid projects and monitor them e.g. as Scrum Master, Agile Coaches or Agile Framework Manager. In addition, we have the possibility to pass on our specialist expertise to our customers through targeted workshops and training sessions as part of the blu Academy.
In this area, our colleagues deal with project management starting with the operative monitoring, through to strategic planning and advising on our customers' larger projects. The focal points here are mainly project planning, supervision, controlling and communication.
In this area, our colleagues deal with subject areas in engineering and can use their specialist expertise to support our customers. The focal points here are mainly driving dynamics, the complete vehicle and drive area, as well as vehicle planning.
In this area, our colleagues deal with providing our customers with business management and subject-specific support, and when doing so take on various roles in controlling, assistance, personnel, marketing and accounting.
In this area, our junior colleagues provide support to various specialist areas and have the opportunity to benefit from the specialist expertise and experience of our colleagues and customers.
ITIL
ISO 27001 training and individual certification
ITSec
SCRUM
Prince 2
lateral management
conflict training
ISO 27001 Implementing an Information Security Management System
Data protection as per the EU General Data Protection Regulation (EU GDPR)
Microsoft Office
Graphics and design
Video design
Self-management and internal compass
Conflict management
Leadership in disruptive times
Communication in projects
Agile procedure in projects
Principles of project management according to IPMA Level D
Team Accelerator
Leadership Accelerator
Participants reviews
"This training was especially helpful for Project Management in practice. We had an opportunity to share our experience and learn from the theory. Through various number of exercises we came to the exam very well prepared."
— Rebekka, IPMA
"Excel Training helped me to freshen up my knowledge. Trainer Katharina has an individual approach to every participant what helped to improve our skills faster and understand tools better."
— Tessa, Excel
"Scrum Master Training extended my knowledge about agile processes. After the training I felt myself well prepared for the certification."
— Dmitry, SCRUM Master