blu Fit Team
Five colleagues from blu Professionals joined forces to consider the topic of health and movement in everyday life. The programme surrounding blu Fit emerged from this, with a focus on a healthier way of life and interaction among colleagues. The Team takes care of the entire organisation and handling of activities.
Why blu Fit?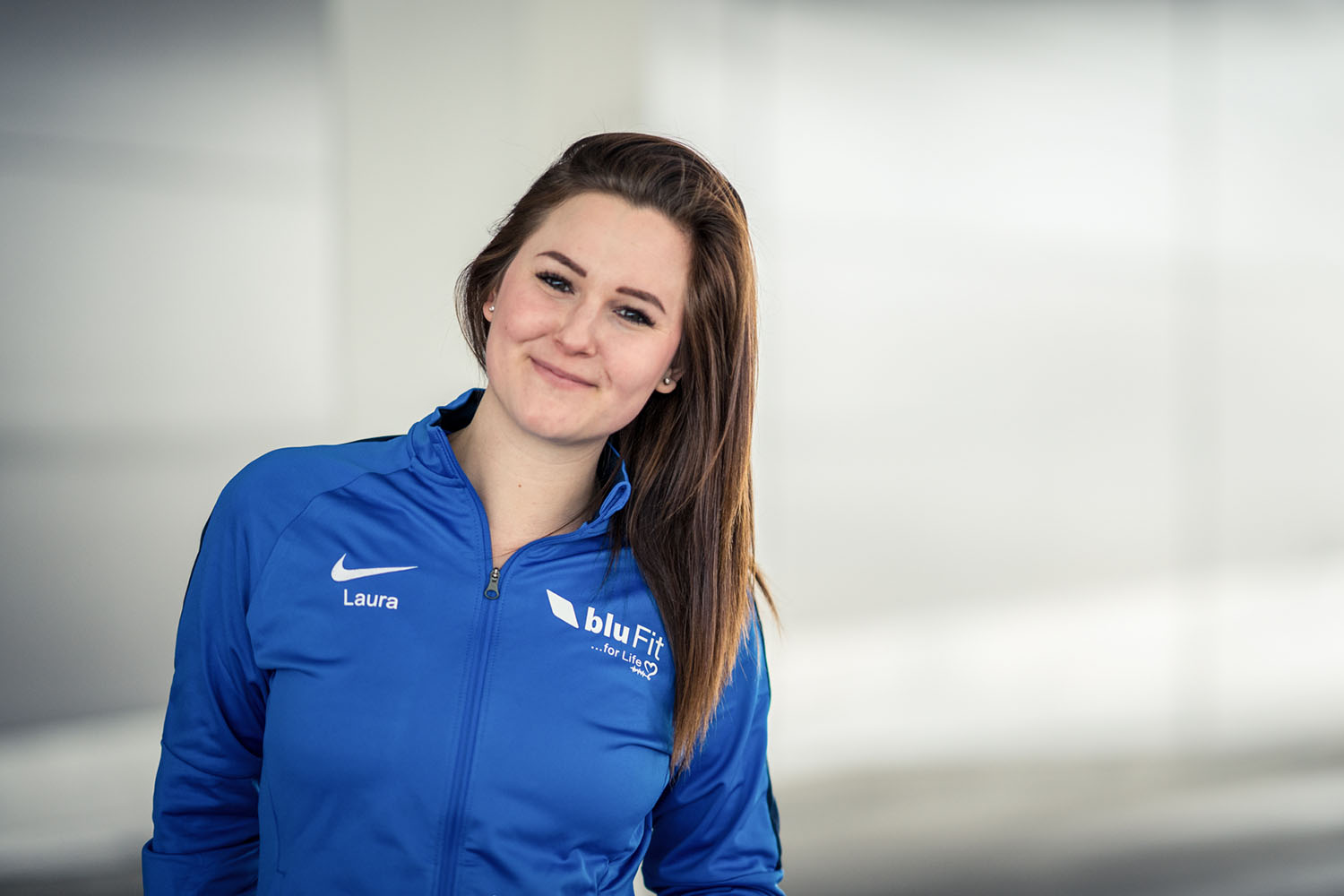 Laura
When I decided to train to be a coach, I spent a long time thinking about how I might then accommodate both occupations. A close friend gave me the great idea of bringing the two of them together.
blu Fit, in my view, is more than a health promotion programme – for me, all its opportunities reflect the particular culture of the company as we live and love it.
The development and conception of blu Fit also shows how much room for manoeuvre you are given at blu, if you come up with the right ideas.
What motivates me with blu Fit is to make others more aware of the really important things in life, such as health and social interaction.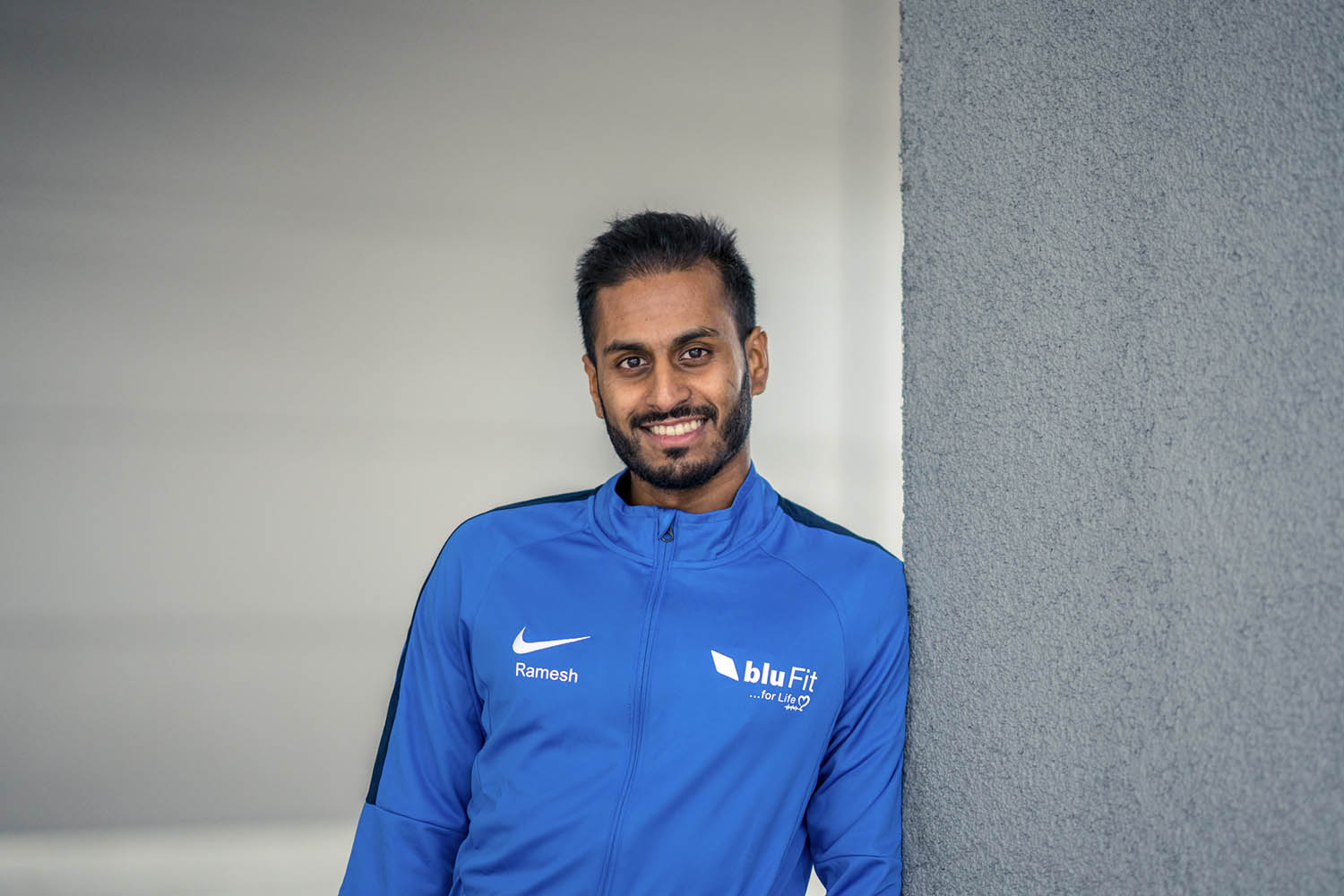 Ramesh
On holiday in Thailand I received a message from Laura, saying that she'd had an idea for promoting good health at blu. In her search for support, she said, she wanted to let me know that in future I was to be part of the blu Fit Team. You might say I had no choice in the matter.
But still, I'm really pleased to be part of the Team now, since sport is a major part of my life. Besides, I enjoy helping other people to do something for themselves and their bodies.
And the programme is a great opportunity for new members of staff. The activities offered by blu Fit make it easier to become part of the community and to rapidly feel like they belong to the company.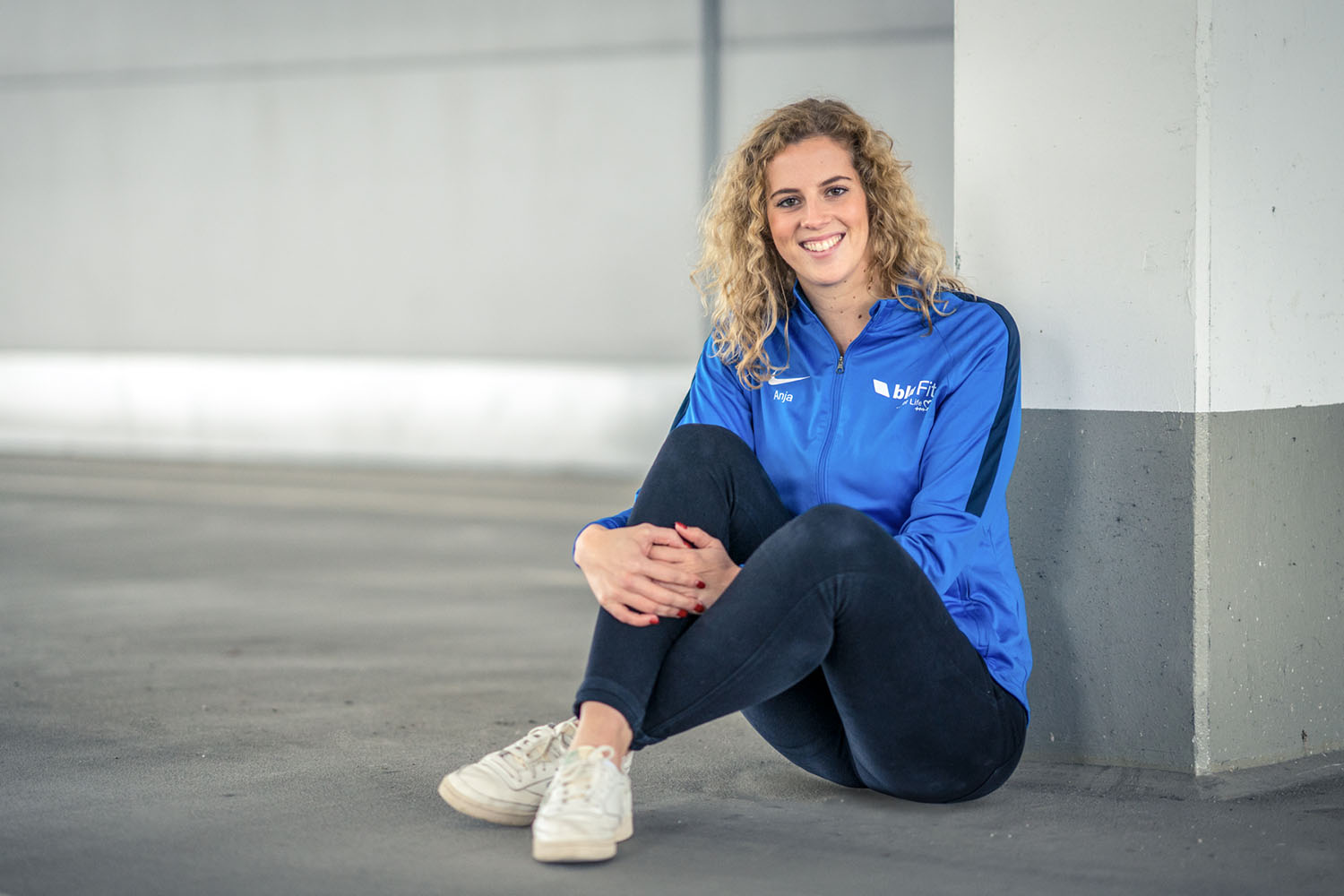 Anja
As soon as Laura came to me with the idea, I was excited by it. Over time, as a Team we've developed a multifaceted programme that adds a certain something to the company.
And gradually a team has formed that is incredibly good fun to work with.
With blu Fit, everyone at blu has the opportunity to join in a wide range of activities, to get to know colleagues better and to benefit from some great discounts.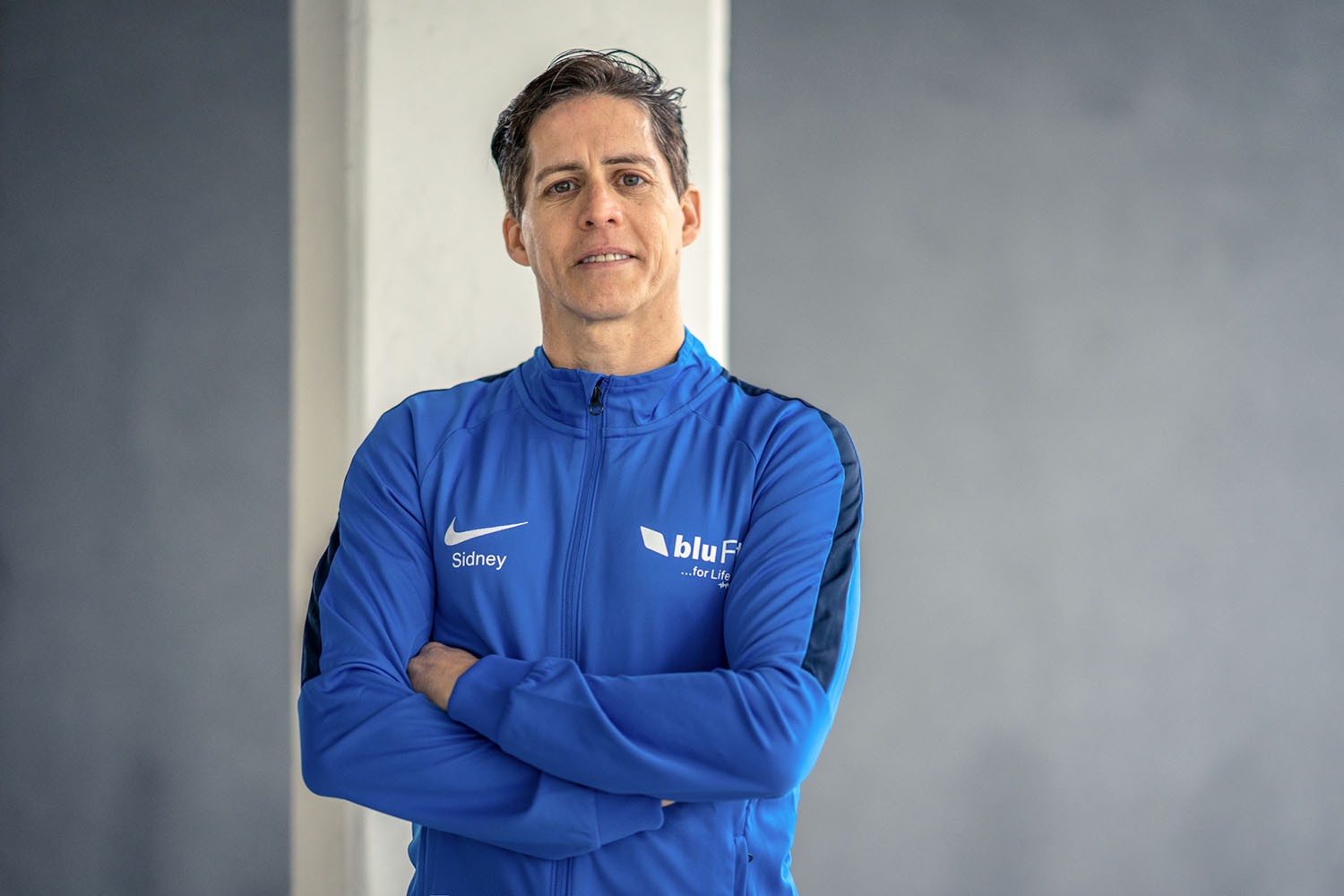 Sidney
As an ambitious athlete, I was keen to combine my love of sport with my work. When the idea of blu Fit was suggested to me and I was asked if I'd like to be part of it, I didn't hesitate for a moment. It's just a brilliant idea. Work, sport, health, motivation and wellbeing – they all depend on one another.
It gives me a great feeling, being able to share all of that, because it means I can do something good for my fellow human beings. Sport brings people together. It motivates us to be happy when we start our working day. That's an opportunity we can now use at blu.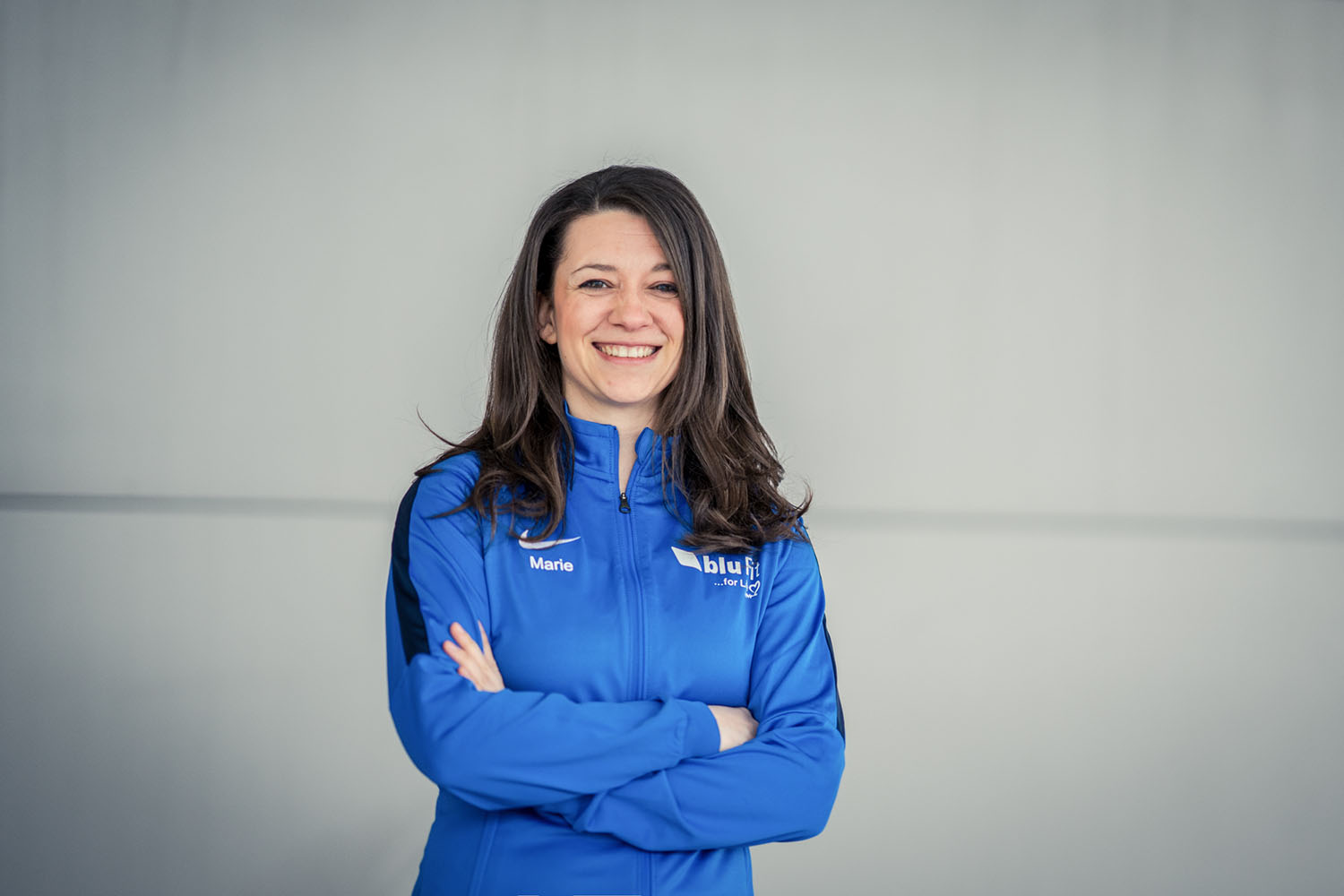 Marie
My motivation for getting involved in setting up blu Fit came to a large extent from my firm belief that movement and nutrition represent the cornerstones of physical fitness and mental health.
Sitting in front of a computer for hours on end every day, and the stress and time pressures that come with the job, do not make for a healthy lifestyle and sometimes make it hard to implement our good intentions.
That's where blu Fit comes in. The things we offer are intended to help us reconcile our health goals with our work. I'd like to help everyone have the opportunity to integrate sport and movement into their everyday lives and to share my personal experiences in the fields of competitive sports, rehab and performance-based nutrition.