Services
Our clients benefit from our highly-qualified and certified staff members and teams, our methodology and our experience.
Thanks to our intensive support and further training, as well as the deep appreciation we show them, our staff members always deliver their best possible performance and help to make your project a success.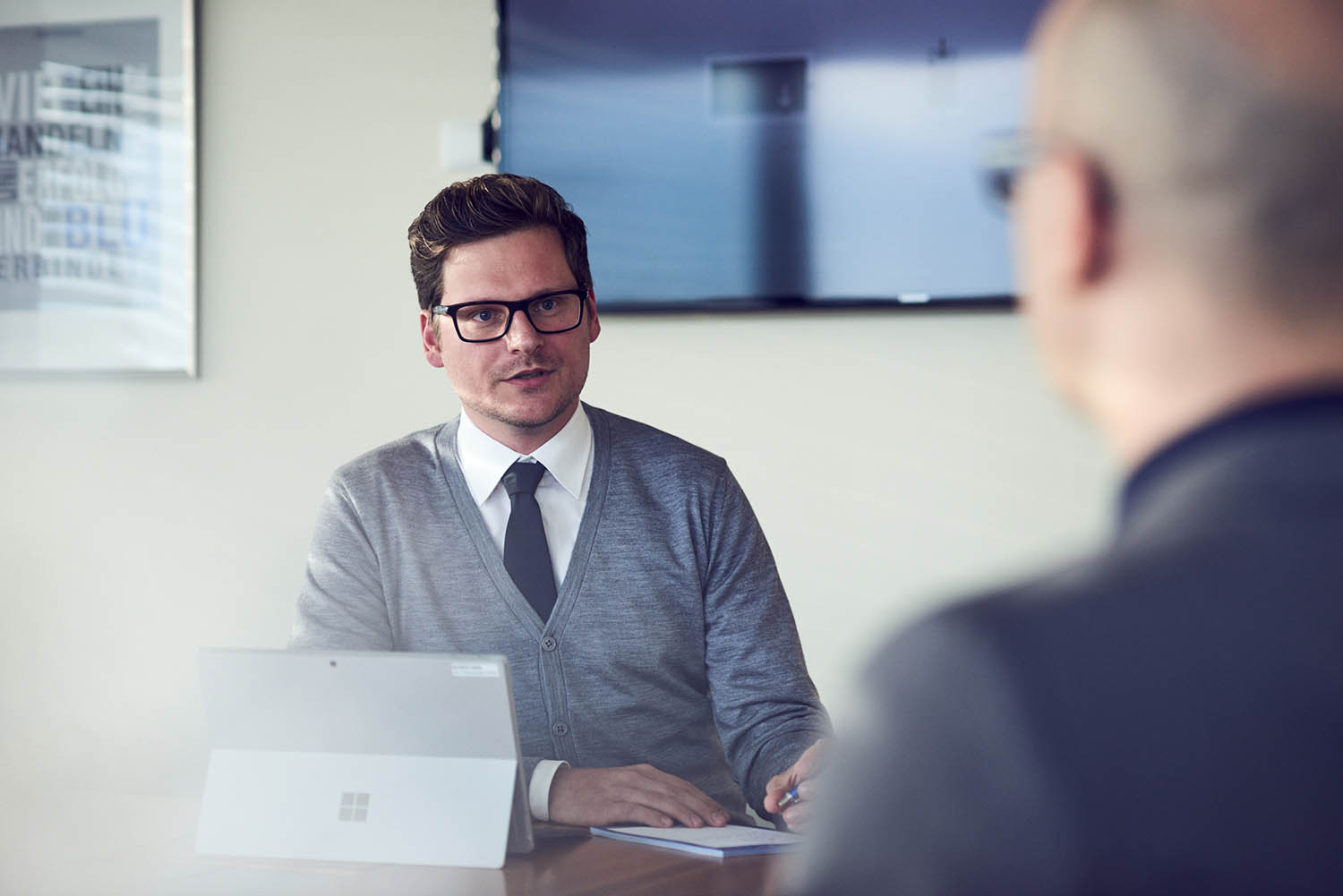 blu Agile Management Office
Our blu Agile Management Office (AMO) advises and supports you with the successful implementation of your agile projects. In this case we see ourselves as a central point of contact in the project, who uses extensive expert knowledge to optimise existing processes, ensures transparency between the agile teams and controls overarching project activities. Of course, we also help you to select suitable tools, establish an agile deadline structure or manage and solve impediments. This means that you benefit from our many years of experience and extensive expertise in the agile project business.
blu Agile Management Office

blu Agile Framework Management
Agile organisation and process models have long since become the norm in many companies. Frameworks such as SCRUM, XP or Kanban have proved to be successful, but many companies have difficulties reconciling established organisational and process structures with the aspiration of wanting to work in an agile manner. The agile transition involves big challenges for large companies in particular. In recent years, there has therefore been an increasingly clear need to be able to scale agile methods for large teams and departments.
blu Agile Framework Management

blu Agile Coaching
As your agile coach and/or mentor, we will support you in areas such as the initial sprint planning, reviews and backlog management. We transfer our knowledge to your organisation, using observation to reflect back to you your own experiences. In this way, and with carefully targeted questions, we help to produce a constructive view of the challenges. This enables new solutions to be found that had previously been obscured.
blu Agile Coaching
blu Project Management Office
Our strength lies in all aspects of project management, across all levels, including in a global context. The blu Project Management Office (PMO) relieves the load placed on project managers, facilitates transparency and optimises existing processes, as well as supporting their implementation. The blu PMO can be applied both to digital projects in an agile, sprint-based environment, as well as to conventional projects with long development cycles. As such, the PMO is central to ensuring project implementation is successful.
blu Project Management Office
Our culture as an added value
We safeguard the quality of our business by continually working on our values-based culture, and by applying this both internally and externally.


Engineering Automotive
A high level of dynamism and ever shorter development cycles are hallmark features of the automotive sector. This kind of dynamism is also what makes our staff members stand out.
We offer you solutions, both for practical test implementation and for R&D quality and project management in the E/F field. These include areas such as measurement technology, functional design, roller dynamometers, quality assurance and the development of drive systems, chassis, body work and complete vehicles.
Engineering Automotive

Business Support
blu Business Support offers you the opportunity to efficiently deal with all the demands and requirements placed on you. With the support of our qualified staff members, you will be able to professionally handle orders and purchasing, invoicing and data handling processes.
Business Support

Young Professionals
We provide students with a practical insight into project management, as well as into other areas such as business development or finance and financial controlling, by enabling them to work on projects specifically designed for them. This gives our young talents the opportunity to gain from all of the expertise of our project managers. As such, both our Young Professionals and our partners reap the rewards.
Young Professionals
Optimum project requirements
As an experienced project partner, we meet all specifications, meaning that we can get started directly.

ISO certified as per 9001, 14001 and 27001

Certified staff members

Group process experience

Secure project offices with dedicated VPN connection