Benefits
At blu Professionals, people are central to success. Our company stands out thanks to its high employee engagement and low turnover rate. This reinforces our commitment to our corporate culture and values, which we are constantly developing. We actively contribute to the motivation of our staff by offering more than just a place of work.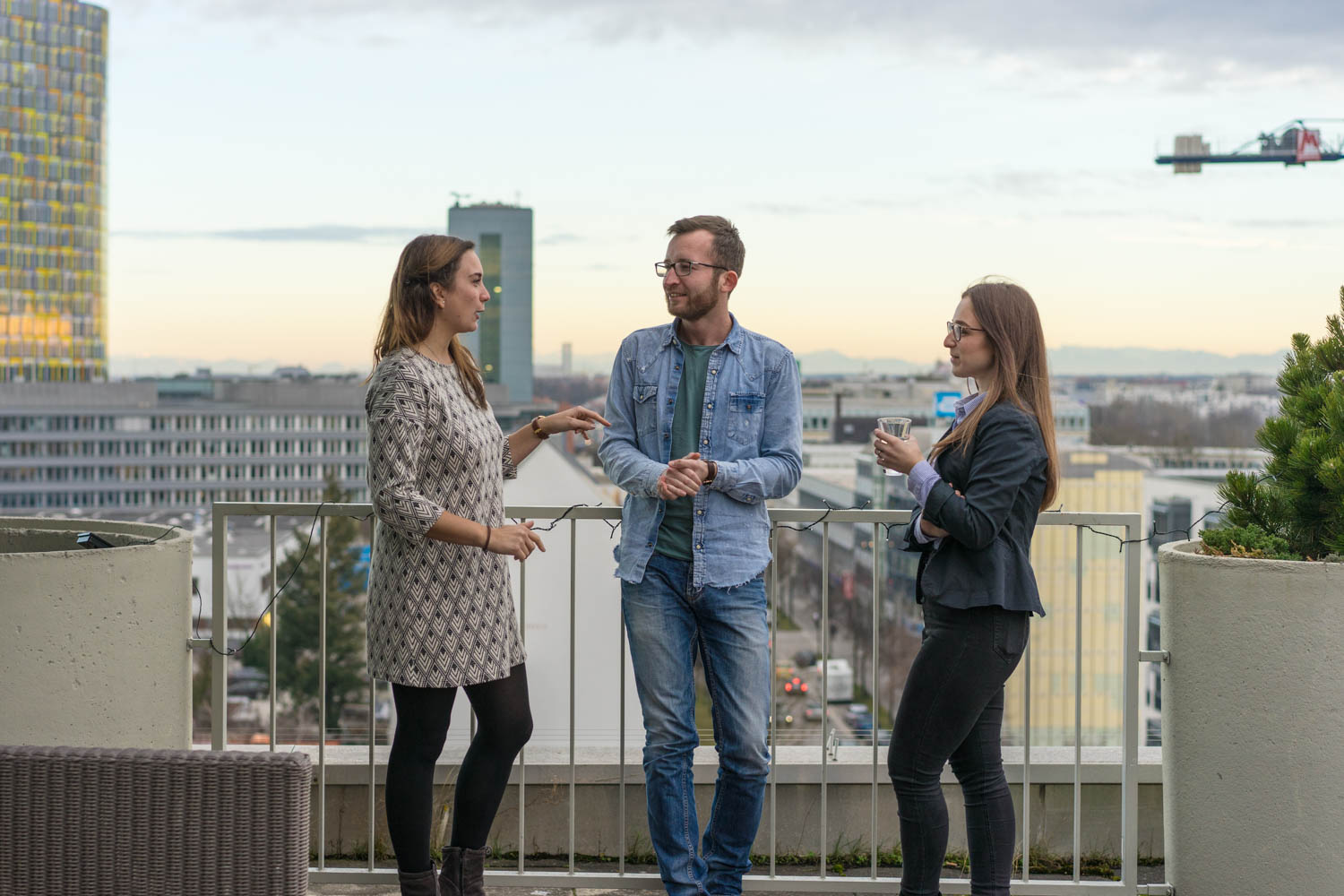 Individual development
We are committed to long-term cooperation with our staff members. We consider it particularly important to offer individuals further training opportunities. We always try to implement the wishes and suggestions of our staff members in order to cater for a range of different personalities.
Further development opportunities:
training courses in a range of areas (MS Office, business English, MS Project, lateral
management/leadership skills, workshops on how to fulfil your potential, etc.)
certification in a range of areas (IPMA level D, Scrum Master, Hybrid +, etc.)
mentoring programmes
active knowledge management
brown-bag sessions
We pass our knowledge on to a wider audience at our blu Academy. In our portfolio you'll find the offers that we use in all areas of our daily work and whose added value we have come to appreciate. You can read here about the training courses, seminars and certificates that we offer.
blu Academy
blu Fit health support
The health of our employees is something particularly close to our heart. With our 'blu Fit' programme, therefore, we offer a highly diverse range of activities, events and partnerships to prevent office- and stress-related health problems, activities which simultaneously contribute to a positive, collaborative working environment.
Our programme includes:
Courses
Information events on nutrition and health
The healthy workplace
Team sport events
Collaborations and partnerships
A whole lot of fun!
blu Fit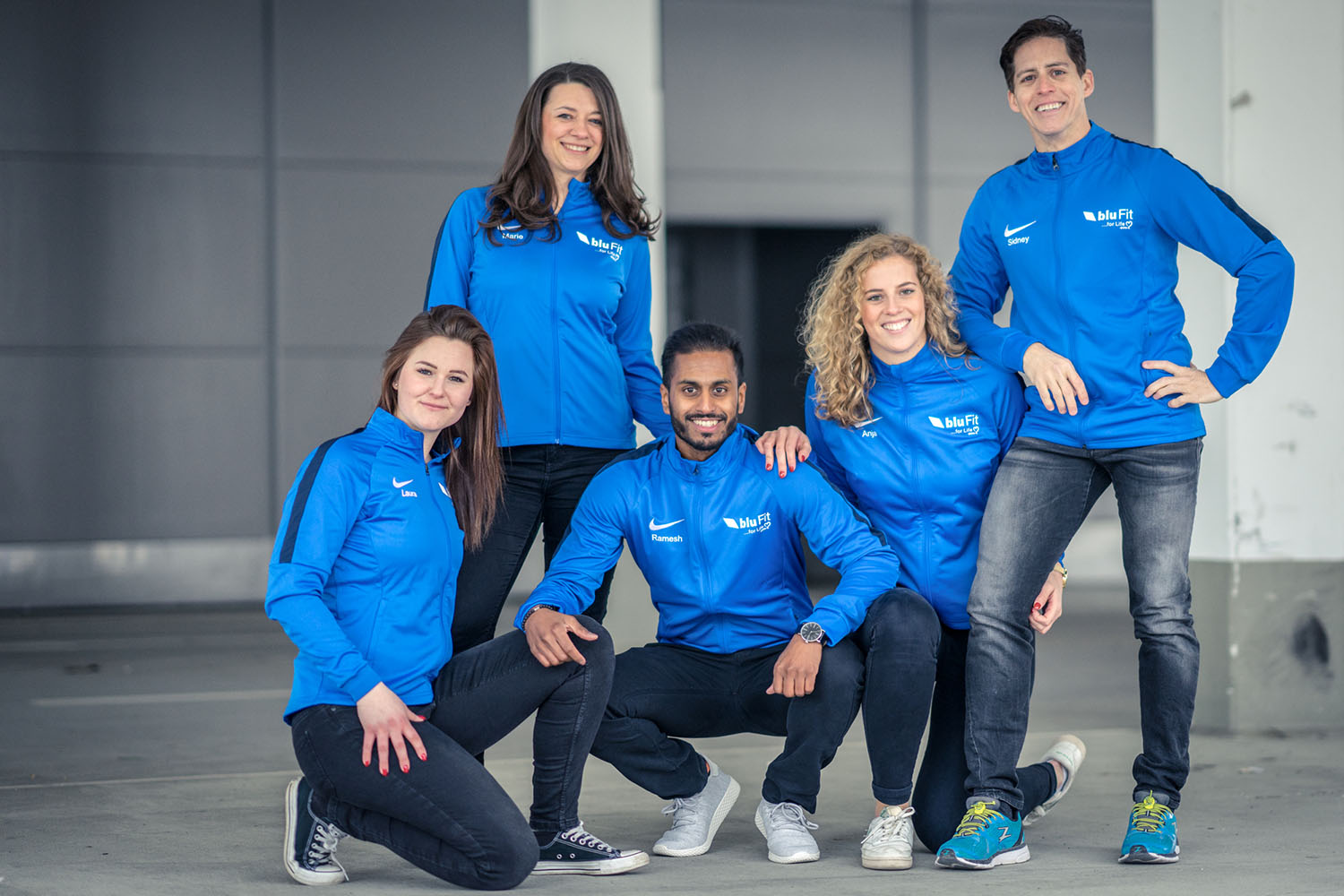 Life-work-integration
We place great importance on a healthy life-work-integration for our staff members. With various family-friendly and health-oriented services and measures, we can ensure that working at blu Professionals contributes to an individual life-work-integration and to quality of life as a result.
With this in mind, we offer:
various working time models (part-time/full-time)
mobile telework
sabbaticals
roof terraces, chill-out lounges, table football, etc.
a common approach towards a healthy life-work-integration and reduced overtime
Events and additional benefits
We want to promote exchanges between our staff members that go beyond individual fields of work and hierarchical levels. We have numerous events which contribute to team building and balancing daily working life. Actively promoting cooperation between staff members is very important to us.
A selection of our events and additional benefits:
team-building events, off-site activities, Oktoberfest, ski break, Christmas party, etc.
bonuses for staff members who recommend new recruits
company pension scheme through deferred compensation
various shopping discounts
club memberships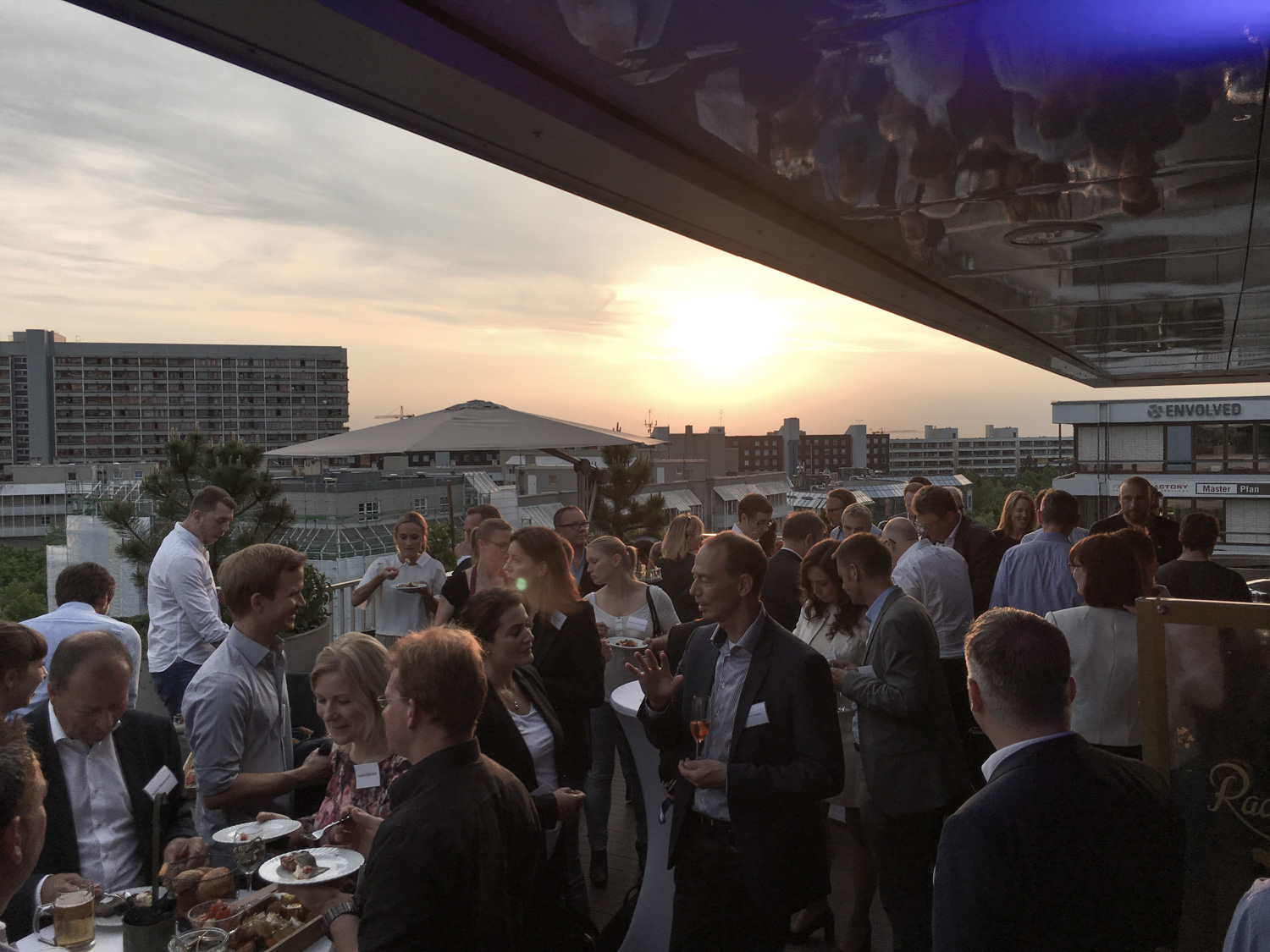 Modern working environment
Our environment plays a significant role in how happy we feel. With beautiful, bright rooms and state-of-the-art equipment, we make sure that there's a great working atmosphere in our offices. We also give every staff member the opportunity to use our roof terraces for either working or relaxing. Free drinks, coffee and fruit are available so that you can give your energy levels a boost.
Some features of our facilities:
roof terraces for private events
beautiful, bright workspaces
state-of-the-art working tools
remote working
fully provided: coffee, fruit, drinks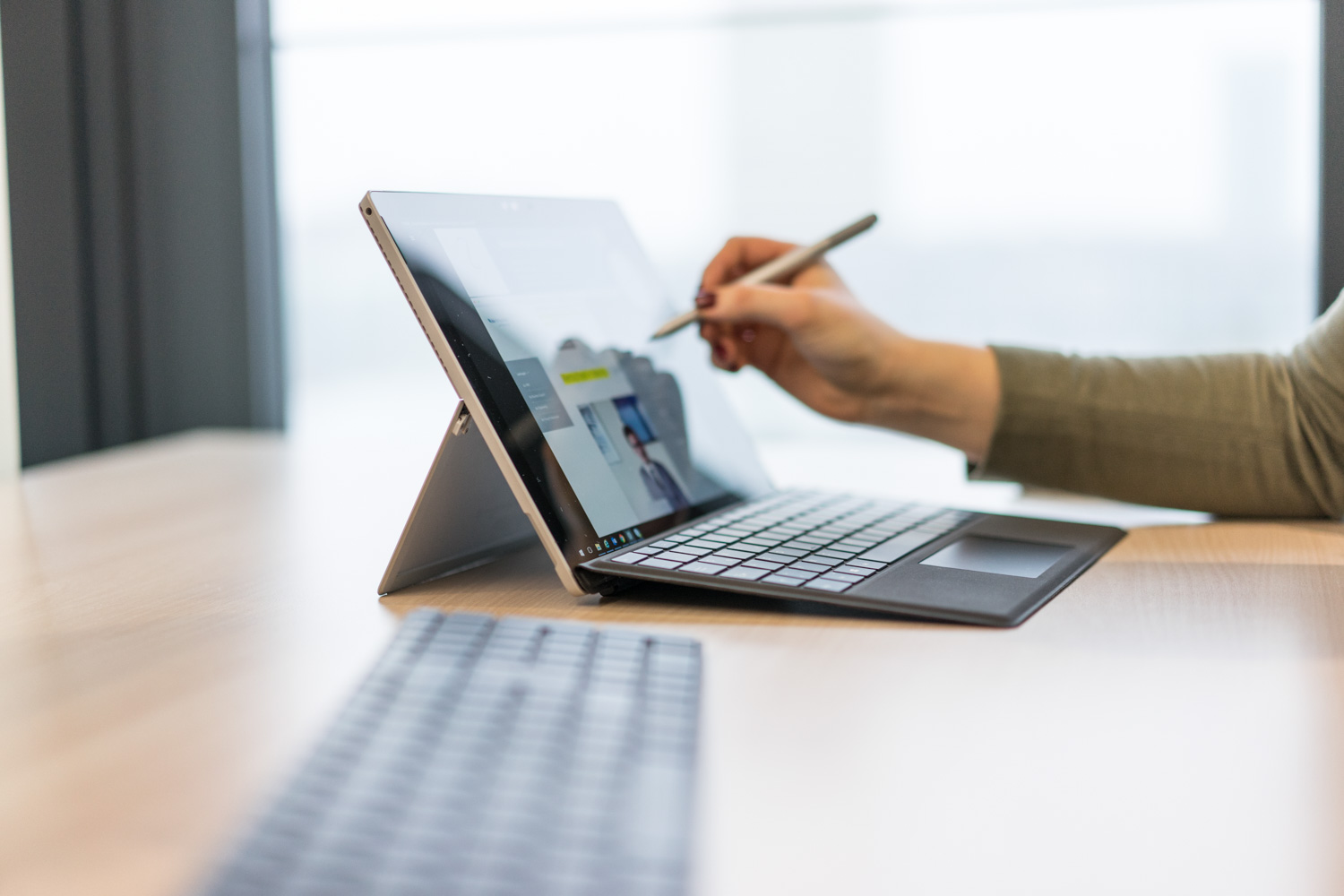 Family and career
We recognise that every individual has their own personal projects outside of work.
Being family-friendly is part of our corporate culture, because you are only able to fully focus on your job when your family is being well cared for.
We offer various initiatives to support you in reconciling family and work.
Family and career